Book an Appointment
$25 Off First Wellness Exam!
New clients will receive $25 off their first wellness exam! Mention this coupon to receive your discount.
*Discount forfeited if you miss your appointment without calling us ahead of time to reschedule.
$25 OFF



is something to SMILE about!


Offer is valid February 1st through March 31st!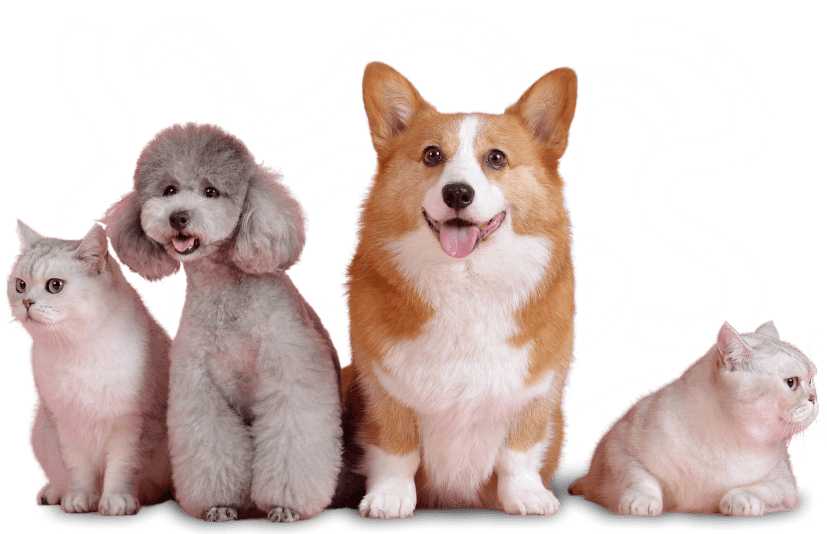 Complete Wellness Care
Routine wellness exams are a critical part of your pet's healthcare routine to maintain their well-being and detect any medical issues before they progress. During your pet's wellness exam, we will conduct an in-depth nose-to-tail examination and advise you on all aspects of your pet's care.
Comprehensive Care
Preventative Services
Surgical Services
Diagnostics
View Our Services
Dr. Wilkins and Dr. Jones are both fantastic and take their time to answer your questions and thoroughly examing your pet. Obviously my cats hate going to the vet, but the staff do their best to make them feel as comfortable as possible. Can't say enough good things about this practice.
Elise W.
4.5 Stars on Google Reviews!
206+ Reviews
Pet Dentistry
Just like humans, pets require regular oral care to keep them from developing dental disease. Improper care of your pet's teeth can become very painful and eventually lead to serious illness. Our team is here to help protect your pet's health and teach you the easy ways you can keep their teeth clean and healthy.
Preventative Care
Oral Exams
Teeth Cleanings
Extractions
View Our Dental Services
Our Story
The staff at Circle Veterinary Clinic strives to help our clients take the best care of their pets. We are the only hospital in Wilmington accredited by AAHA, and our compassionate, skilled veterinarians and support team make comprehensive and preventative care their priority. We have a long record of outstanding service, as our hospital traces its history from 1925 as the oldest continuously operating small animal veterinary practice in Delaware. Dr. Harvey Fell established the practice and was succeeded in 1956 by long-time Wilmington veterinarian Dr. John L. Wilkins, whose son Dr. David Wilkins joined the practice in 1986 and moved Circle Veterinary Clinic to its present location in 2009.
Book an Appointment